About Your Dentist
Chu Lee, DDS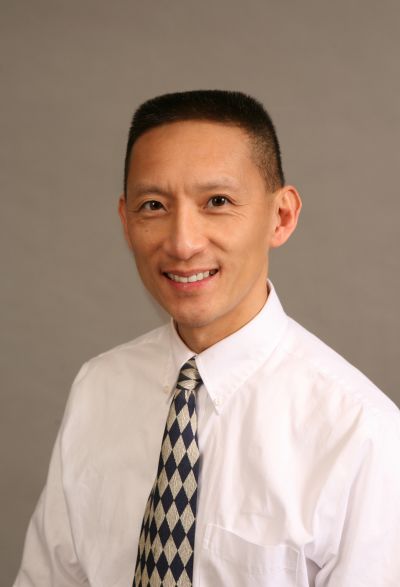 My Mission
My mission is to provide precise procedures that result in patient comfort and maximize their dental health and function. I care for my patients and strive to take the time to give them precise dental services that they need and deserve.
Education
Northwestern University Dental School Evanston, IL
Continuing Education
In order to provide his patients with the most up-to-date services in dentistry, Dr. Lee has completed a variety of advanced training courses. He has completed training in implant dentistry, and continues to attend yearly CE courses.
Clinical
Dr. Lee has excellent chair side manners and communicates well with his patients. His focus is on patients comfort by providing gentle care. He will take the time to complete the procedures to achieve the best possible results.
Life & Hobbies
Dr. Lee is married to his beautiful wife of over 20 years and are both into fitness and healthy living. Outside of his dental career, Dr. Lee is a triathlete and is proud to have completed a full ironman event. Dr. Lee loves to run too and has completed over 10 marathons. He also has a love for dogs, hi-fi, and photography in his spare time.
Kristine Smith, DMD
"I enjoy helping patients achieve optimal dental health and create the bright smiles they have always dreamed of having!"
Mission
To actively listen to each of my patients. To fully understand their current dental health, and help them to optimum oral health by providing the best dental care possible.
Formal & Continuing Education
Dr. Smith received her dental degree from the University of Florida.
In addition to her formal education, Dr. Smith is dedicated to expanding her knowledge of dentistry. She continually seeks out opportunities to keep up with the latest technologies.
Memberships and Associations
Dr. Smith is a member of the Academy of General Dentistry, Florida Dental Association and the American Dental Education Association
Making a Difference For Every Patient...
"Making a difference for each patient I see is my number one goal. I feel great treating my patients like family, giving them excellent dental care, and seeing their satisfied smiles afterwards. When a patient leaves my office after their treatment smiling with confidence, I know I have done my best!"